---
Horror Fiction Contest/Now accepting submissions for the Fall Issue!
We are once again opening up our annual fiction contest, and announcing our fall "oh, the horror!" theme–and this year, they will coincide.
Contest details:
Entry: $5.00
First prize: $50 and publication
Second prize: $20 and publication
Third prize: $10 and publication
Entry into the contest is not required to submit for this issue.
The contest will remain open until 12am September 1.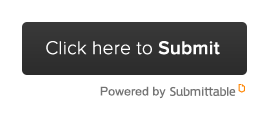 ---
Now accepting submissions for Issue 3.1!
We have indeed have begun our reading period for our Winter 2018 Issue, which will be unthemed. However, we have altered our reading period dates going forward and have posted the new dates on our submission page. From now on, we will read for each issue on the following schedule:
Winter: October 1- November 1
Spring: January 1- February 1
Summer: May 1- June 1
Fall: July 1-September 1
(We'll allow a bit longer for the horror-themed issue, because on average it takes a little longer to find the perfect submissions)
Thank you, all!
---
The Kaaterskill Basin Literary Journal Short Fiction Contest Has Returned for Issue 2.3!
Issue 2.3 Guidelines
Our summer issue is now open to submissions by women and nonbinary writers only, and we especially encourage queer and trans women to share their work.
If you are not a woman or gender nonbinary writer, we would be happy to read your work during another submission period, but please do not send it to us right now.
Short Fiction Contest Guidelines
It's time for our annual short fiction contest!
This year's theme is wild.

There is no end to how this theme can be interpreted. The journal was named for a waterfall that is as gorgeous as it is treacherous, in a place that is rich with myth, and filled with tangled forest and long, steep drops. But there are infinite types of wilds, internal and external, remote and familiar, obvious, and deceptive. So please, introduce us to your wildest words and worlds.
What you need to know:
The contest will open on April 20th at 12.01am and will close on 12.01am May 30th.
We will consider flash fiction pieces up to 1,000 words and short stories between 1,001 and 6,000 words.
We will accept multiple submissions, but each must be submitted separately.
No simultaneous submissions for the contest.
The winner will receive payment of $50 and will be published in the Summer 2017 issue of Kaaterskill Basin Literary Journal. In addition, the two runners up will also be published in an upcoming issue.
There will be no entry fee, but if you would like to contribute to the contest prize, you may add a $2 tip. Any money contributed will go only toward the prize money.
Please include a cover letter with your contact information and a brief bio.
Have fun and write your heart out!
---
Issue 2.1 is up!
Check it out!
---
PEN/Robert J. Dau Short Story Prize for Emerging Writers Nominations
And it's time for another set of nominations! A huge part of our mission is publishing new writers. We try to feature a debut poetry or fiction piece in every issue and highlight it on the website, and today it was an honor to submit three stories for recognition.
The PEN/Robert J. Dau Short Story Prize for Emerging Writers recognizes twelve emerging fiction writers each year for their debut short story and aims to support the launch of their careers as fiction writers.
Twelve winning writers will receive a cash prize of $2,000 and will be honored at the annual PEN Literary Awards Ceremony in New York City. We wish our nominees the best of luck!
Barbara Gruska for The Sunstick
Emmalie Dropkin for A Lamentation of Swans
Kristen Havens for Saint Patient
---
Best of the Net Nominations
We are so very excited to announce our best of the net nominees for 2016:

Creative nonfiction:
The Day You Find Out Your Uncle Was Gunned Down By Police by Lis Anna-Langston

Stories:
Echoes of Time by Annette Covrigaru
We Belong to the Sky by Ser Anderson
Poems:
My Father Was a Beekeeper by James Croal Jackson
Palm Lines by Michael Mira
The Red-Winged Bird by Paris Norris
Best of luck to our nominees!
---
Issue 1.4 has dropped!
Oh, the horror indeed.
We asked for your creepiest, most surreal stories and poetry and were not disappointed. We've got everything from psychological horror to alien invasion to malevolent woodland creatures. Ghost stories and allegories. Peer pressure and rural isolation. Oh, the horror…
---
Announcing theme for fall issue!
Issue 1.4, to be released this October, will be themed "Oh, the horror!"
We will be looking for fiction, poetry, and art in the horror genre, with a special focus on that which is weird, bizarre, and creepy. Our basic standards remain. No gore, no porn, no hate violence. We are hoping to find some Twilight Zone-level gems of oddness. That's not to say we don't appreciate good old fashioned ghost stories, either. If it's well written and scares us, we want to read it.
---
Introducing 10o Rejections in 100 Days
Our new web feature is up. For the next 100 days we will be logging, blogging, and celebrating rejection letters and the other rejections that come with the artistic endeavors we embark on. They're here to stay, so we might as well get comfortable with them and if we dare, even befrenemy them. Stay tuned for more new web content!
---
The full issue will be released soon. In the meantime, enjoy short fiction by Ser Anderson, flash by A. Riding, fine art by Madison Creech, poetry by James Croal Jackson, and a debut poem by Paris Norris.
---
Update:
We have received so many wonderful poetry submissions that we are no longer reading poetry for our Spring 2016 issue. We will continue reading short fiction for this issue until March 15th.
---
Our theme for issue 1.2 is winged things.
Send us your stories of angels and owls, your poems of dragons and butterflies, your paintings of ravens and mosquitoes. Send your sketches of faeries and fireflies, your sculptures of pterodactyls and peacocks, your lithographs of phoenixes and flying monkeys. We can't wait to see them.
---
Our first issue is out!
Much thanks to all of our supporters and contributors. We were successful in meeting our initial kickstarter goal, thanks to our generous backers. We will be open to submissions for the spring issue on January 15th, and looking for work about "winged things."
---
Digital Launch Party Tonight!
8pm. Twitter. @kBlJournal.
---
Inaugural issue sneak peak!
Photography by Christopher Woods
---
Help us get started!
Please view our kickstarter site and consider contributing.
Five dollars will pre-order you our first electronic issue.
---
First Annual Short Fiction Contest
In what we hope will be an annual tradition, kBlJ is holding a short fiction contest.
The theme for this year's contest is heart of winter.
---
Kaaterskill Basin Literary Journal's Inaugural Issue
Kaaterskill Basin Literary Journal is accepting submissions for its inaugural issue, to be released in Winter 2016.